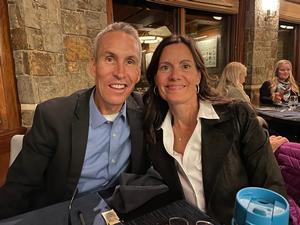 John
Lutz
Financial Advisor
John F. Lutz Jr.
As a Financial Advisor with American Wealth Management in Casper, Wyoming, John manages wealth for business owners, retirees, executives, professionals, physicians, and estates. John emphasizes financial planning for his clients because he understands the value that planning adds to their peace of mind in knowing that they are on track to archiving their goals. Along with planning, John designs strategic investment strategies to help his clients attain their financial goals, and monitors the progress. Communication is key for John. He regularly keeps his clients updated and informed on the progress toward their financial goals.
John has been a Financial Advisor for over 20 years, and his clients are spread across the country. John pays attention to the detail and emphasizes a long-term discipline approach to investing. John is a graduate of Hillsdale College, a private college in southern Michigan, whose rich history entails a dedication to the principals of liberty, character, faith and sound learning– values which John has applied in his personal life.
John and his wife, Sandra, have been married for over 21 years, and have five children. He and his family enjoy outdoor sport, travel, and community involvement. John volunteers as a Chaplin at the local jail, leads men's mininstry and periodically serves meals at the local rescue mission. He and Sandra have a passion to see families thrive.